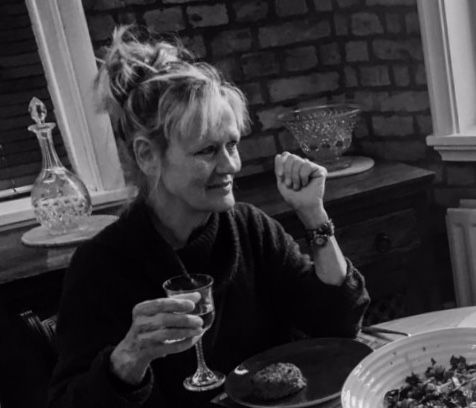 I am a painter and designer, who has worked extensively in a variety of media and in a number of professional artistic roles.
I was born in Devon in the mid 1950's and relocated to Middlesex and then Norwich at an early age. I studied Fine Art and Graphics at the Norwich School of Art in the late 1970's to the early 1980's, becoming prodigious in fashion and primarily knitwear design owing to the creative opportunities of a fast-evolving period in British Fashion. Alongside my freelance experience in design, i also applied my knowledge to instructing Design Technology and Art at Norwich School and in adult education centres.
My style represents a realistic, detailed overview of all my chosen subjects, due largely to my early grounding in Graphic Design; hence the use mainly of gouache !
After relocating to Morecambe in the mid-2000s, my worked evolved to incorporate an Art Deco aspect, providing a stylistic iconic subtext to my detailed style; this you will see in my works of The Midland Hotel - which echo the style of the 'Holiday Posters' of the day (1930's)
I remain available for private commissions and normally exhibit at The Whale Tale, Arteria, and perhaps most notably, The Midland Hotel in Morecambe, where I serve as the House Artist.
If you would like an original or a giclee print please contact me directly. I may well have priced individual print prices, but as costs are increasing I suggest you contact me for up to date information. Currently I am charging £90 for a framed A3 giclee print and £55 for A4.
Linda
July 2023
I studied graphics and art at the Norwich School of Art in the late 70's and early 80's.
I have worked for many years as a freelance artist and have won two awards for it!
I got back into painting when I moved up to Morecambe thirteen years ago ; no longer instructing ( I instructed design tech at The Norwich School )and with a wealth of beautiful views, I had no excuse not to!
I have undertaken many commissions in the past few years. I have exhibited at Ludus Dance, The Whale Tail, Arteria and 13 The Warehouse locally. Most of my local art is on view and for sale at 13 The Warehouse in Morecambe, the Visitor Centre in Morecambe, the Visitor Centre in Lancaster, the Williamson Park shop and The Midland Hotel.